Easily create an app-based
rewards program
with our unique, automated wizard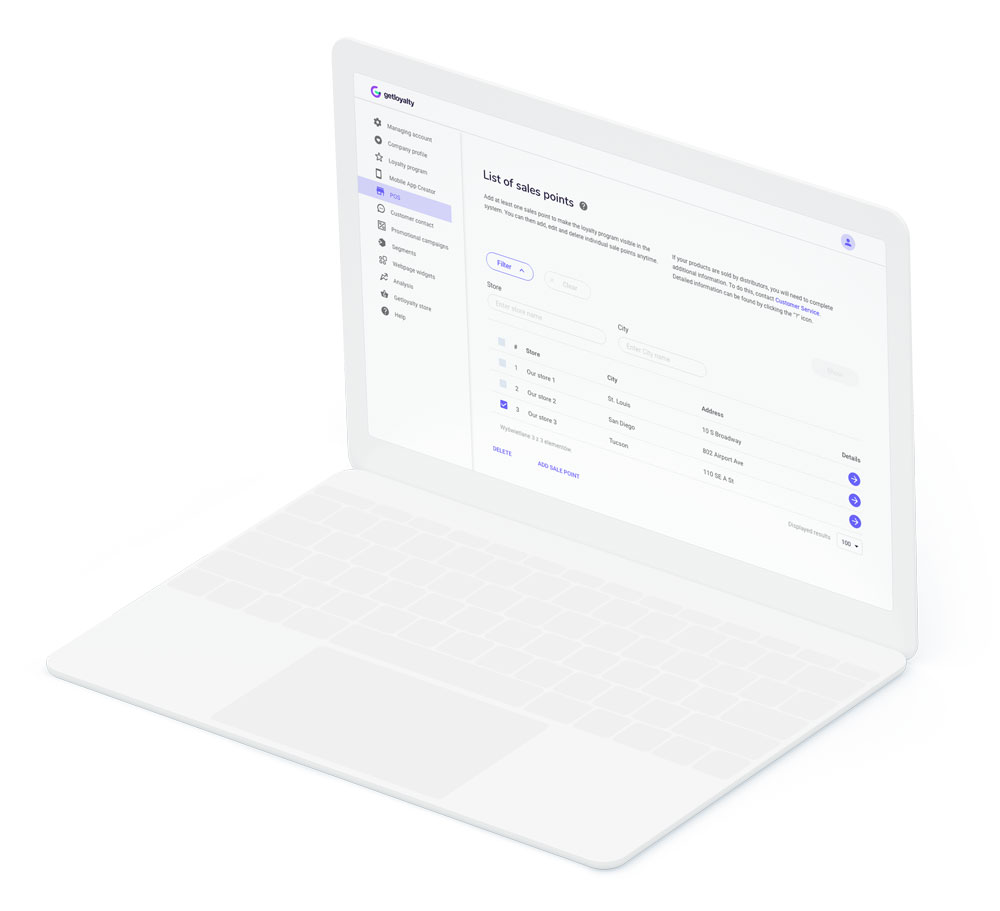 A web application where you set up your loyalty program, customize the mobile app and create marketing campaigns.
Access customer profile accounts and perform a range of analyses.
Manage admin panel access to designated employees or business partners.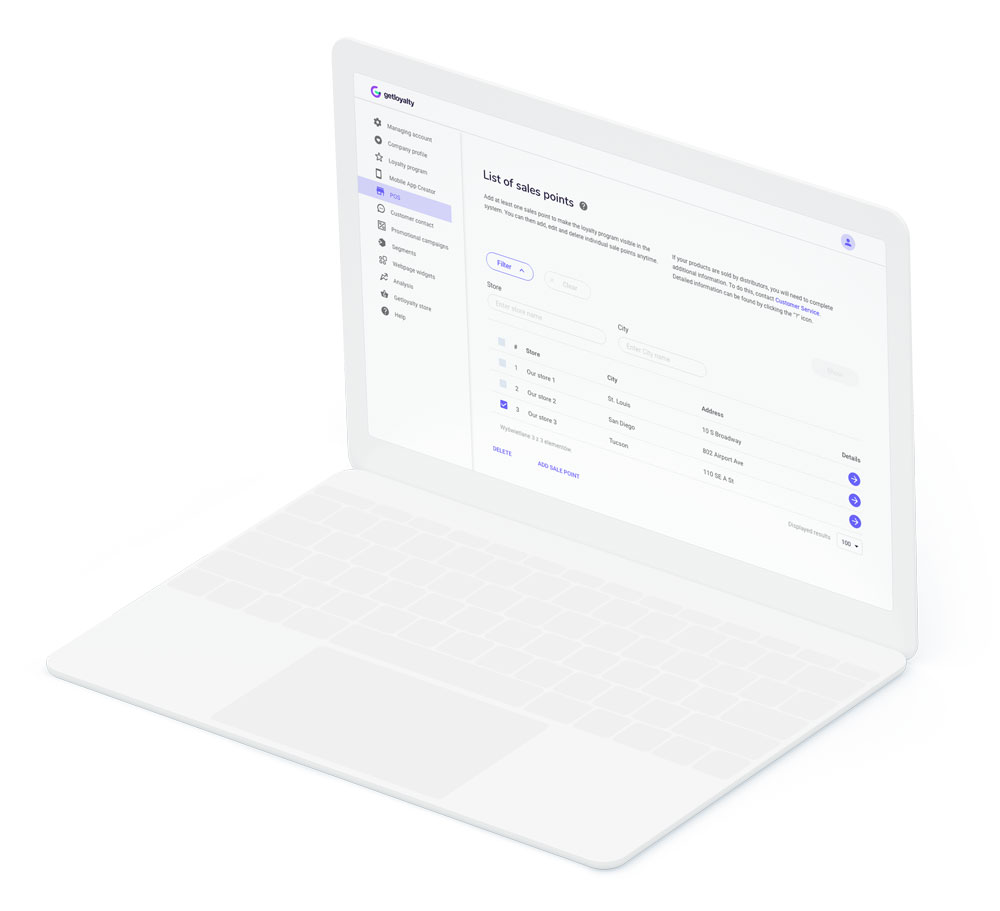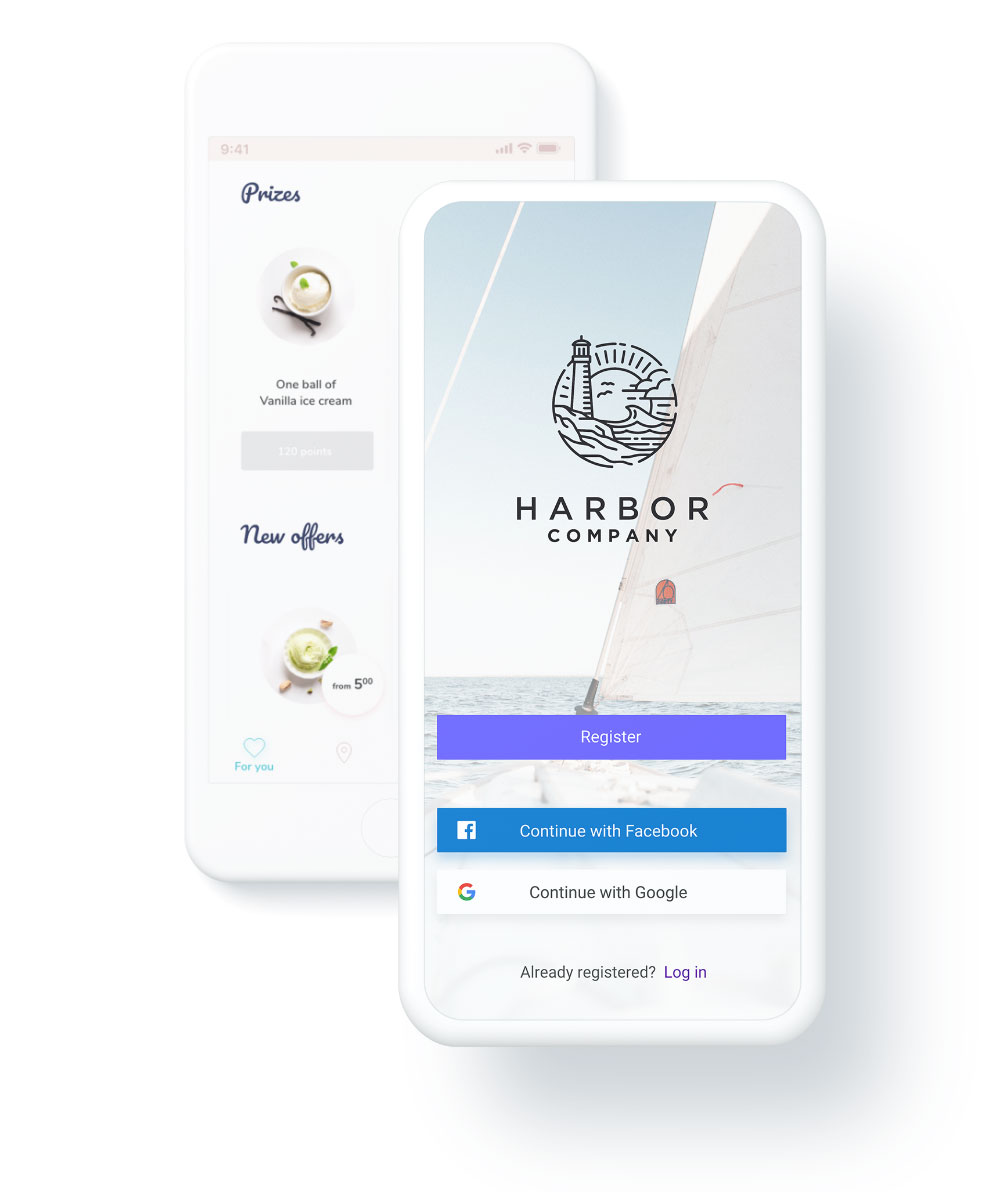 An Android / iOS mobile app is used to identify your customers, register transactions and a range of the other actions.
With the app you can offer your customers coupons, discounts, vouchers and any other promotions.
Feature your products or services by location.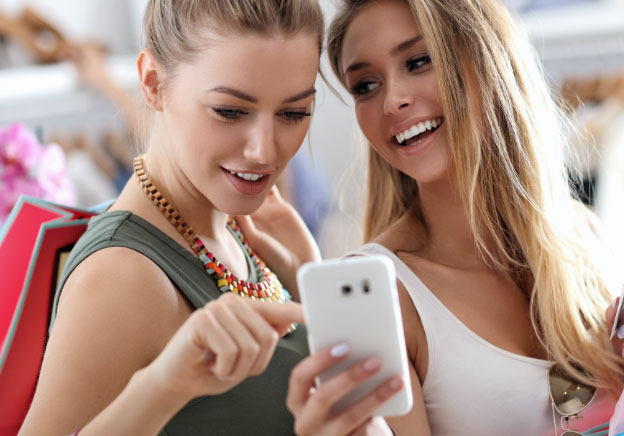 Customers use the mobile app to participate in your loyalty program - collecting points, redeeming rewards - and to browse all available promotions.
They can also use smart shopper app features like: promotional booklets, e-receipts, map with shop locations or check offer of the day or details of specific products and services.